Frame is committed to serving the community and believes that our public work guided by our faith makes us all stronger. Get involved and help us strengthen the greater community.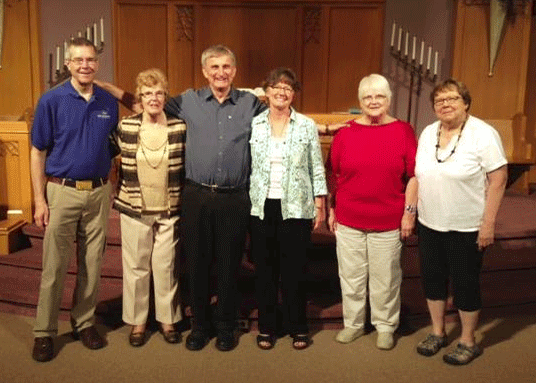 "Bear one another's burdens, and in this way, you will fulfill the law of Christ." (Galatians 6:2)
Do you know anyone going through a divorce, a dreaded medical diagnosis, a death in the family, loss of a job, or another rough patch in life?
​
Stephen Ministers are congregation members trained to offer high-quality, confidential, one-to-one Christian care to people going through tough times. A Stephen Minister usually provides care to one person at a time, meeting with that person once a week for about an hour. Twice a month, Stephen Ministers gather with their Stephen Leaders for supervision and continuing education.
Frame's Green Team is committed to fostering and encouraging stewardship of the Earth.
The Green Team coordinates Frame's recycling program, litter cleanup, and assists with Frames' Giving Garden Program.
​
The Green Team educates the public through its environmental library, public presentations and events as well as work with Interfaith Community for the Earth, a group founded by Reverend Zencka in 2006.
The purpose of the Frame Mission Committee is to promote local and global mission activities. The committee establishes a clearing house for Frame mission activities and funds, promotes the Four Presbyterian Special Offerings, administers Frame Community Grants of Portage County, and sponsors mission opportunities for the congregation.
There are a number of periodically recurring expenses for inspections, permits, and maintenance. The fire alarms and extinguishers, boilers, security system, and wheelchair lifts all require periodic attention from outside vendors.
The committee looks forward to a productive 2017 with opportunities for everyone to serve in various projects during the year to improve and maintain the building and grounds. We welcome the assistance of the Frame family in our efforts to be good stewards of the church property.